What makes Nextmoves distinctive from other providers in the market? We like to answer this question by providing insight into our vision and approach on HCM. Our focus is to deliver a fully integrated services model. We primarily use the SAP SuccessFactors cloud software, combined with our extensive HR experience. We do not just implement your HR system, but we can also combine this with the provision of SAP SuccessFactors licenses, a professional application management contract and provide added value by deployment of our Nextmoves SuccessFactors Certified Extensions. The Nextmoves extensions add functional value to HR processes for our customers. In addition, we always observe the applicable security regulations and we focus on integration with other processes within your organization from the start.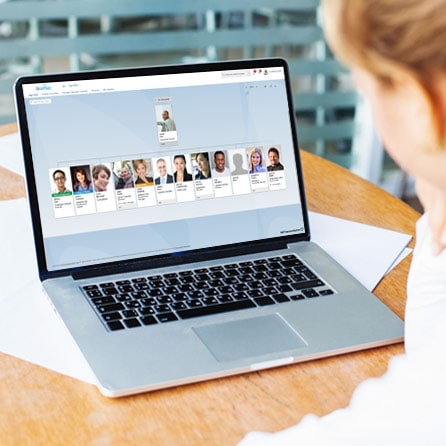 Way of working
At Nextmoves we strongly believe that a good relationship with our customers is critical for reaching our combined goals. We measure customer satisfaction on a regular basis through the Giarte Outsourcing Performance survey. Basically our approach can be translated into a "direct contact" model with our customers. Our communication is clear, honest and open. This may result in a conclusion that sometimes things are simply not possible. We aim to have clear expectations on reachable goals and thus avoid discussions afterwards. Before we start our SAP SuccessFactors implementation we always start with discussing mutual expectations by creating a scope and deliverables document together with the customer.
USP's / Certificates
Besides the Nextmoves Extensions, and the difference they make, Nextmoves has another very unique selling point in comparison to our competitors. This USP is our SAP SuccessFactors Rapid Deployment Solution. By implementing this content template at our projects, the customer can start in a fast and interactive way with creating processes in their new SAP SuccessFactors HXM system. Our Rapid Deployment Solutions is also certified by SAP as a Partner Package Solution.
The partnerships that myBrand/Nextmoves has with SAP, all ISO certificates that our organization possesses and the lessons learned from more then 60 national and international SAP SuccessFactors projects are our basis for delivering high level integrated services.